Directors of Operations 
Maisie Jeffreys
Director of Operations
Having worked for MRCI as our Marine Science Manager, Maisie is now our Director of Operations. She has been in the field of conservation – as a professional, volunteer, and student - for 10 years, and in project management for the last 3. She has a BSc and a Masters by Research in Biological Sciences, focussing on the genetics of sharks and rays, and as an avid Bioinformatician and Data Scientist, has a fierce (some say weird) love of spreadsheets! A big passion of hers lies in environmental education, and she loves to see volunteers and local communities engaging in conservation. Outside of her role you can find her painting, freediving, or reading about her second favourite topic – quantum physics!
---
Marine Conservation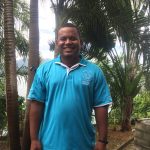 Solomon
Marine Conservation and Island Outreach Officer
---
Forest Conservation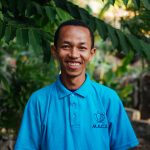 Renee
Forest Conservation Officer
---
Community Development
Rojo
Community Coordinator
Raissa
Community Coordinator
Boris
English Teaching and Island Outreach Officer
---
Island Outreach
Abdou
Spirit of Malala Captain & Camp Base Manager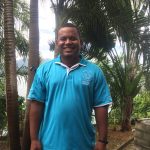 Solomon
Marine Conservation and Island Outreach Officer
---
MRCI Off-Camp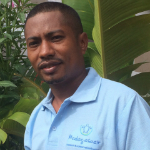 Francky Randimby
Financial Manager
Franck is based in our Hellville office and meticulously organises budgets and books for MRCI. He is also a well respected and educated member of the community and as such also assists with meetings, contracts, agreements and translating with our local partners.
Tantely Ravelonjanabary
Transport Manager
Tantely is based in Hellville and organises reliable and safe transport for MRCI. He organises all MRCI's transport needs within Nosy Be and further afield if needed.
Christian Randria
Antananarivo Coordinator
Christian is MRCI's coordination manager in Antananarivo where he liaises directly with the Department of Environmental Affairs as well as the Ministry of Higher Education.
Bianca Reynolds
Volunteer Coordinator
Bianca is enthusiastic about ecotourism and community building. She holds a Bachelor of Arts degree in Development and the Environment and is also a qualified Geography teacher. Bianca's passion for volunteering led her to MRCI in both 2017 and 2019 and she has since joined the team as our communications liaison and volunteer coordinator. When not behind her computer, you can catch her outside in the fresh air soaking up some sunshine.
---
MRCI Media
Courtney Bailey
Media Manager
Courtney joined MRCI in 2017 and has been working both outside and within Madagascar since. She holds a Bachelor of Arts Degree in Visual Communication from Stellenbosch Academy of Design and Photography in South Africa. She is passionate about conservation, animal welfare and sustainable living.