23 year old Elitsa Penkova from Bulgaria recently participated in our Forest Conservation volunteer program on Nosy Komba for six months.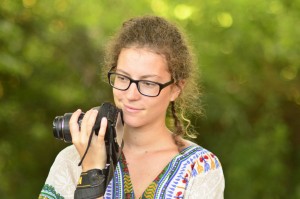 "Being part of the forest conservation project on Nosy Komba has allowed me to experience and appreciate some of Madagascar's tremendous biodiversity. It is incredible – despite its relatively small size, the country holds 5% of the world's species. What amazes me the most though, is the way Evolution has carved life forms in bizarre and marvellous shapes and colours – unlike anywhere else on Earth – designing them to perfectly blend in with their surroundings.
However, being here for as long as I have, it was inevitable that I would witness one of the country's major problems – environmental degradation. As one of the world's poorest countries, its people's survival depends upon natural resource use. They are forced to live off the land, destroying primary forest for plantations, cutting down trees to make pirogues, which is justified through a need to fish. Native species are being aggressively hunted and collected by people, desperately seeking to provide for their families.
We can't really blame the Malagasy for what they do, what we can do instead, is go to Madagascar, either as volunteers or tourists, not to see it before it is too late, but to invest in its preservation, even by simply enjoying a one of a kind vacation.
There is no doubt that once in Madagascar, anyone is bound to fall in love with it. I definitely did, and not only because of its 'million shades of green', but the Malagasy too – their beauty, their hospitality, and most of all, their ability to enjoy life despite all."
Take Elitsa's advice and visit Madagascar before it's too late. Contact us to find out more about our volunteer programs.